The Reciprocal Research Network (RRN)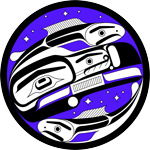 The Reciprocal Research Network (RRN) is a website that allows you to view collections in museums around the world on the internet. The Stό:lō Nation/Tribal Council-Stό:lō Research and Resource Management Centre, Musqueam Indian Band, and U'mista Cultural Society helped create the RRN, with the Museum of Anthropology at the University of British Columbia.
We used the RRN to bring together all 10,000 digital records for belongings ('artifacts' to archaeologists) from our ancestral site Qithyil and their information, such as measurements and photographs (called 'object records'), online. The belongings are currently held at three locations— the Stó:lo Research and Resource Management Centre, the University of British Columbia, and Simon Fraser University. They were excavated during archaeological work in the 1990s at Qithyil. A foundation of this project was to reconnect our community to these collections of belongings. Once catalogued in the RRN, we could join together the Qithyil collections online and choose belongings to display on this website.
When you look at the belongings from Qithyil in this website, you will see green button links to "View this item in the RRN". This link will take you to the RRN, where you can ask for an account (you need an email address to sign up—see below). With an account, you can view all of the belongings (or artifacts, as archaeologists call them) in the Sq'éwlets collection and other collections in museums that are RRN partners. These are places that house belongings such as the Smithsonian Institution, the American Museum of Natural History, the Canadian Museum of History, the Cambridge Museum of Archaeology and Anthropology, and the Stό:lō Research and Resource Management Centre. There are many ways you can use the RRN, such as connecting online with other researchers, students, and communities worldwide who are using the RRN. You can also add your knowledge to the object records.
View the Reciprocal Research Network (RRN)
Instructions: To access the RRN, you need to request an account. You will need an email address, and you will fill out a short form on the RRN website. You will be asked to tell the RRN administrators a little about yourself (for example, "I live in at Sq'éwlets and want to learn more about the Qithyil [Scowlitz] Collection" or "I am a student learning about archaeology"). You then click the "Request an Account" button, and soon after you will receive an email confirmation saying that an account has been created. Once you have an account, you will have access to all the features on the RRN. They include (from rrncommunity.org):
Access items from all institutions on the RRN
Create your own projects and work with other members of the RRN
Customize your own profile so other users will know who you are
View discussions and information people have submitted, or submit your own!